High Quality Deck Builders
Orlando FL
Are you ready to enjoy the outdoors? Turn your backyard into a slice of paradise. Learn more below…
Do you need our backyard services? Contact us.
Turn your backyard into a destination. Enjoy the Florida sunshine with a custom outdoor living space, whether it is to enhance the aesthetics of your home or increase its value a backyard structure is always a good investment. No one likes to be cooped up inside. Extend your living space beyond the walls of your home, your dream backyard awaits. McNish Outdoor Living offers a wide range of services whether it is a deck, a gazebo by the pool, a pergola on a sunny Florida afternoon, or hosting a cookout with your new outdoor kitchen, we will get it done.
The touch of impeccable creativity from the McNish Outdoor Living services professionals can make your house stand out in the neighborhood!
Dependable & Sincere Company
Everything perfectly tailored to your needs!
Have you ever thought of how you want your backyard to be? If you are thinking of having a deck in your backyard, what kind of wood would you like to have in it? Or if you wish to have an outdoor kitchen, what part of your backyard will be perfect for it? If you have a small pool in your backyard, what kind of gazebo will enhance the ambiance? Our outdoor living services have proven to be the best one regarding backyard renovation ideas or making backyard structures from scratch.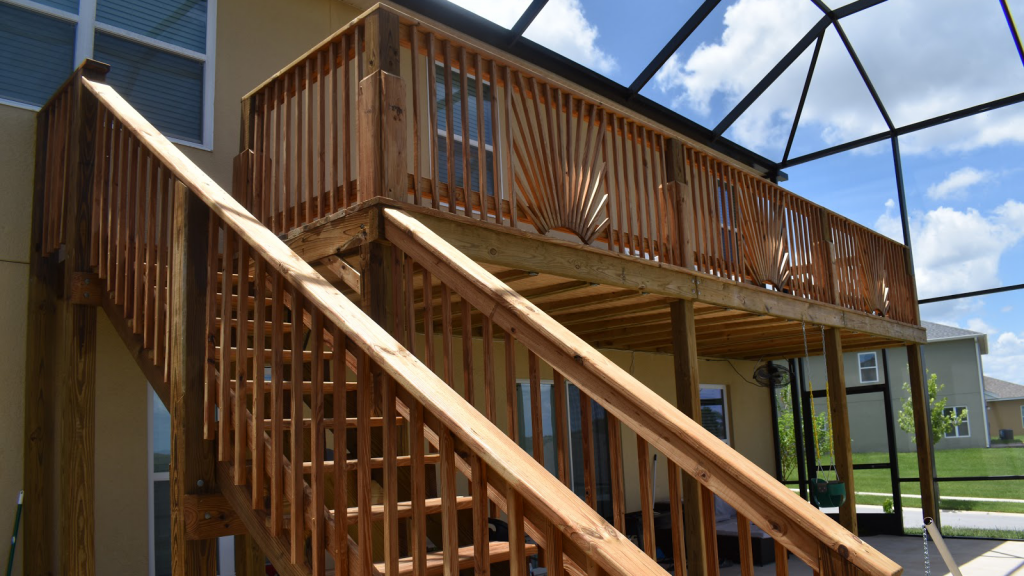 Are you afraid that the services you will hire for your backyard might not consider your ideas? We at McNish deck builders in Orlando promise and prioritize our customer satisfaction above everything else. Our expert designers visit our customers landscape their backyard, listen and note their ideas and sketch it for them right away! We design our projects tailored perfectly to our customer's needs. Our design incorporates everything our customer demands in their backyard structures. Our flexible designs can facilitate built-in benches, extra layers of shelter in a pergola or a gazebo, or any other thing that our customer demands.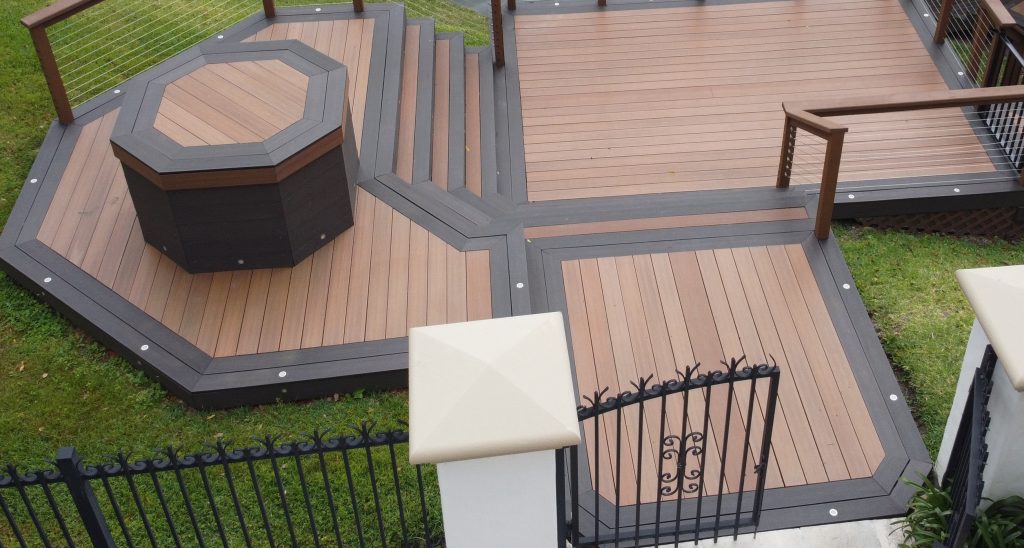 Once we have a design and proposal ready for our clients, we progress the project to our professional teams of builders and contractors. When it comes to choosing the right tools and materials, the contractors and builders at McNish deck builders are the experts in this field. They give a detailed insight to our customers about the material and its durability. They also guide the clients about the structures and build concerning the house resale value. If you wish to resale your property, no matter how exquisite your backyard structures are, the building material can decline your property value.
Choosing the deck builders in Orlando!
Are you searching for an outdoor living service provider that can offer you the best yet affordable services for your backyard? Have a look at the following aspects of our services and decide for yourself if McNish deck builders are the best or not.
Custom designs with high quality services
We offer our customers high quality products and designs that suit their taste. Our services entail detailed information about the materials that we have to offer and the kind of material that will be perfect for their backyard structures. We conduct different sessions to decide the material according to their budget after finalizing a design. Our professionals guide them about different kinds of wood to choose from for a gazebo, pergola, or deck. The variety varies according to the structure. Our motto is to offer our customers the best of our services to every possible extent that we can.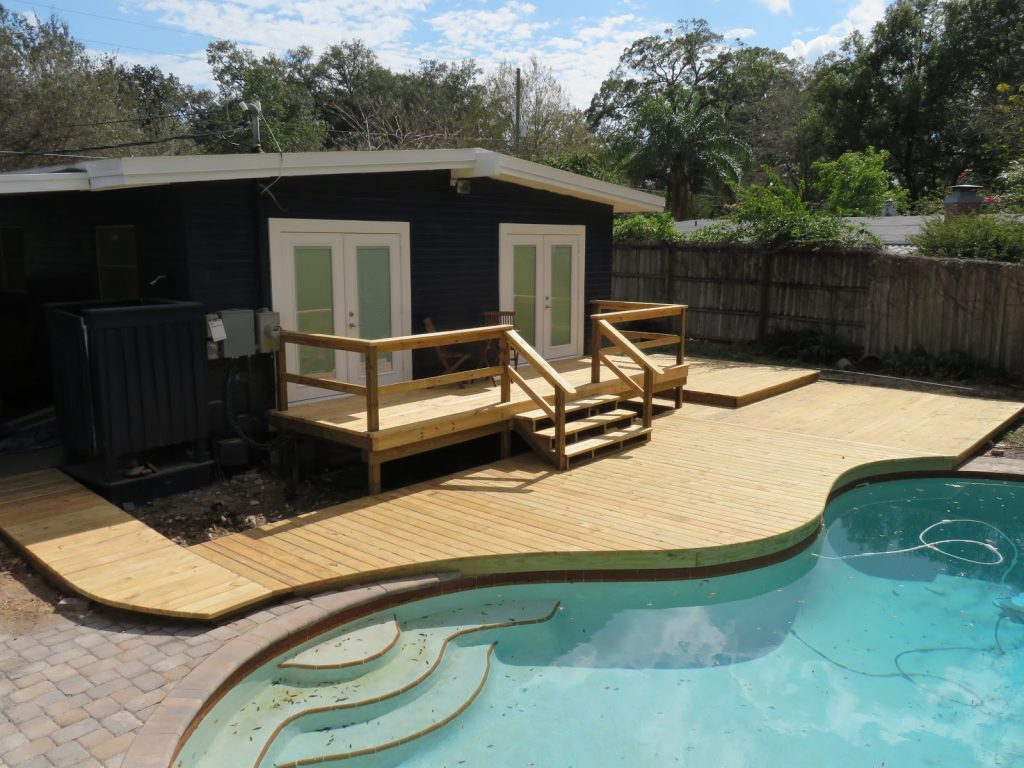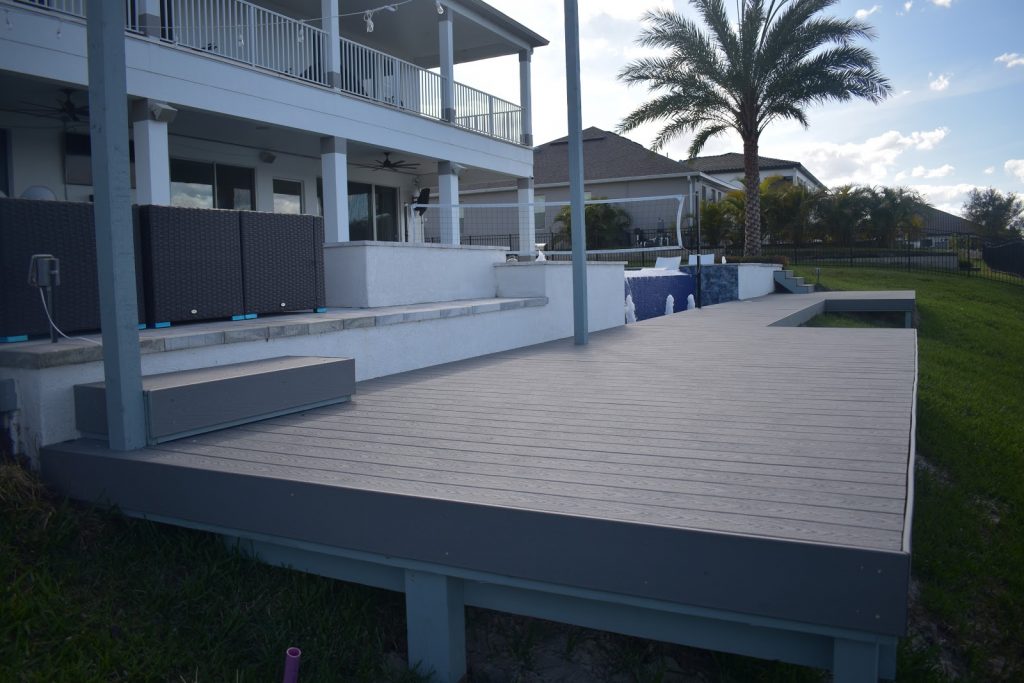 Guaranteeing value addition to your property
At McNish Outdoor living service, we promise not only high quality products but we ensure that we add value to our customer's property. Adding a backyard structure is not the only thing that can add value to your property. Still, their placement has a lot to do with the overall appeal of your house. Adding a backyard structure can increase the resale value of your house by 10 percent. It also increases the overall square footage of your available living space on the property. Our fully customized and creative designs add beauty and value to your property. So, even if you wish to resale your property, you will have a better value for the property in the end. 
High Quality Fasteners and Applications
We aim to build to the highest standards therefore we use stainless steel screws, hot-dipped galvanized bolts, and Grace Vycor deck protector tape. Using the proper outdoor-rated fasteners is detrimental to the longevity of your outdoor structure. Our contractors sometimes recommend Grace Vycor deck protector tape to protect your framing members from your decks number one enemy, WATER.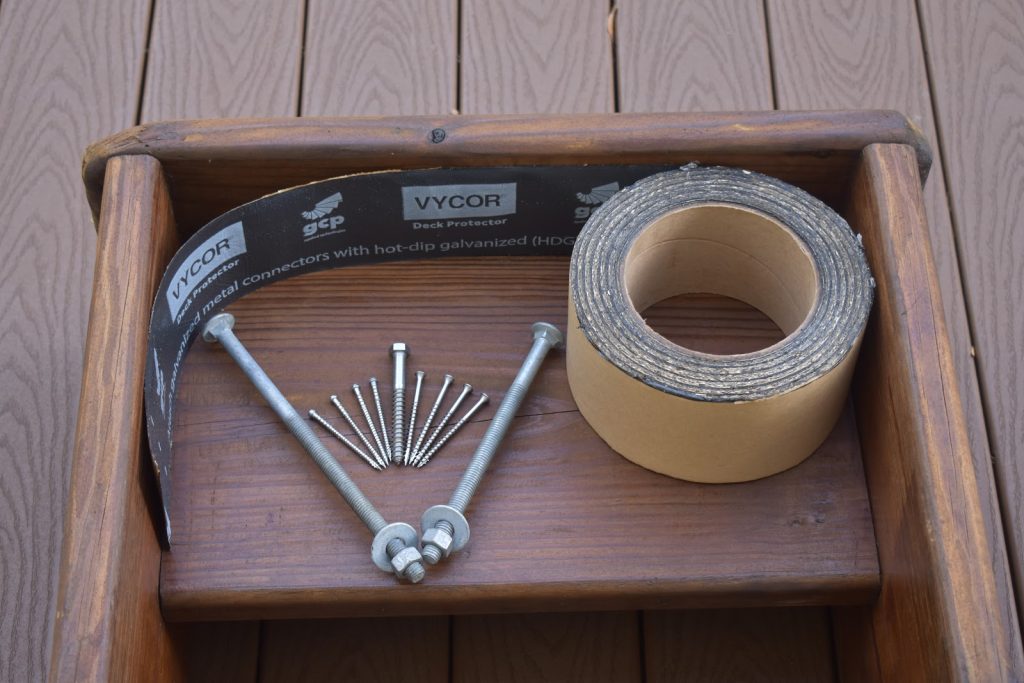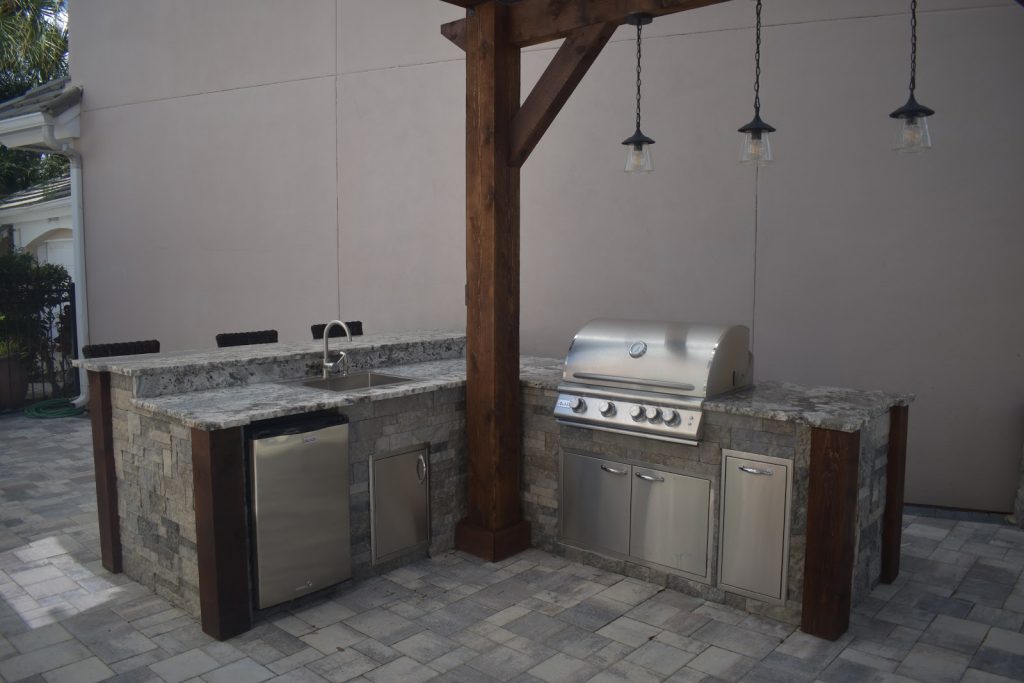 We not only promise our customer satisfaction through our services, but we guarantee it. Once you avail of our services, you do not have to worry about the products. We ensure that we tailor them exactly to your needs and give you the best experience for your backyard.  McNish buildes and contractors consider all the suggestions from our clients, take their feedback, and deliver what we promise. 
Start right away with your deck
Looking to create the best and welcoming outdoor living in your backyard? Whether it is a deck, gazebo, a pergola, or an outdoor kitchen, the McNish Outdoor living services and expert contractors are here to serve you in the best of their professional capacity. To avail of our professional Orlando deck builders service for your backyard, call us at 407-489-1351. 
Need Deck Service & Maintenance Or Have Any Questions? We are Ready to Help!